Nyoom Past the Queue!!
Nyoom Past the Queue!!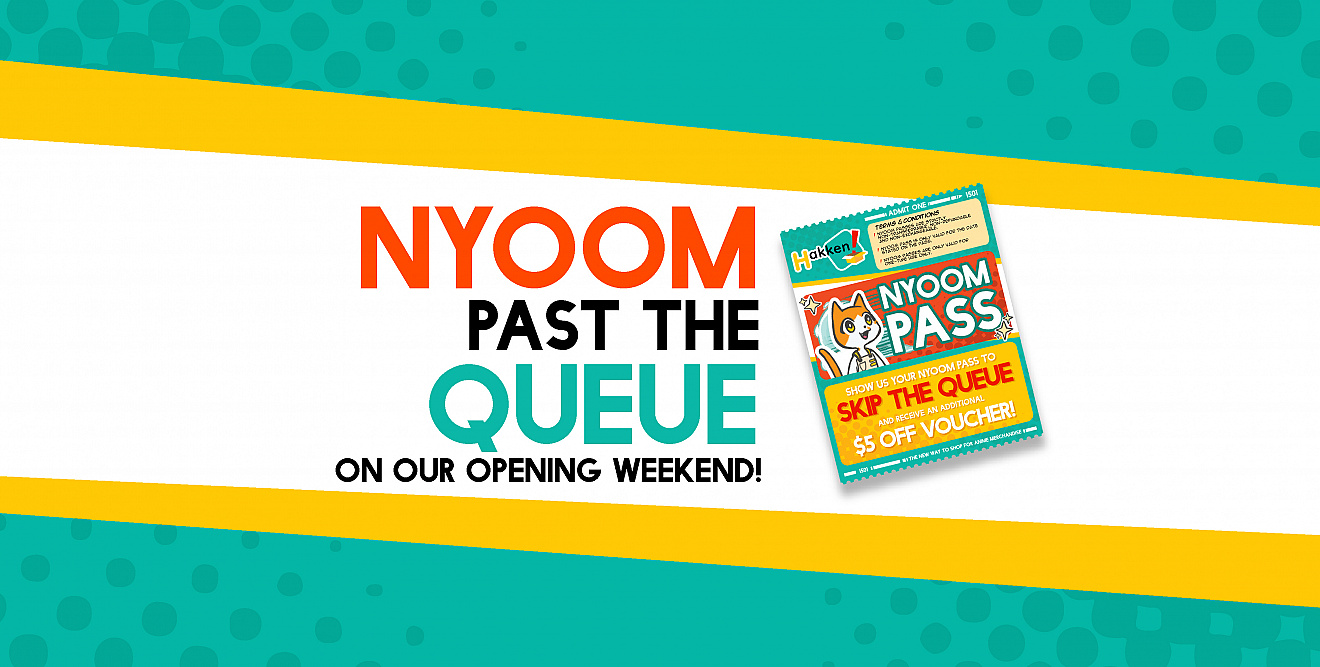 Hakken! is finally getting a physical shop!
We're super excited, and we want to give back to our awesome supporters by giving away our special Nyoom Passes!
What is a Nyoom Pass?
A Nyoom pass is a special ticket that will be sent to winners of our SNS contests that will allow them to
Nyooooom
past our queues on Opening Weekend!
When can I use my Nyoom Pass?
Each Nyoom Pass is only valid for the day indicated on it, so please double check before coming down!
Also, please note that our operation hours for the shop will be
10am to 8pm
!
How do I use my Nyoom Pass?
Just show your Nyoom Pass to our friendly entry staff and let them know your name, e-mail and phone number, and gain instant entry to the Hakken! Retail Shop*!
*Please understand that the maximum capacity of the shop is 60pax. If there are already 60 pax inside the retail shop, we will grant entry to Nyoom Pass holders as soon as the maximum capacity allows.
Can I use my Nyoom Pass more than once?
No, each Nyoom pass is one-time use. If you'd like to enter the shop again, you will need to join the queue.
Can I bring my friend?
Each Nyoom Pass can only admit
ONE
person.
However, Our
Nyoom Pass 2
can admit yourself as well as
one friend
.
Check your pass and see if your friend can tag along!
We've also got a $5 voucher just for our Nyoom Pass Holders, so be sure to come down and grab it!!
Please read the following for the full terms and conditions to ensure a smooth entry!
Nyoom Passes are strictly non-transferrable, non-refundable and non-exchangeable.
Nyoom Passes are non-exchangeable for cash or in-kind.
Nyoom Pass is only valid for the date stated on the pass, and is strictly non-extendable.
Nyoom Passes are only valid for one-time use only.
Value not fully redeemed is not refundable.
Each Nyoom Pass can only admit ONE person.
Please note that entry will still be subject to shop crowd conditions during your arrival time. Our shop manager will assist to expedite your entry into the shop.
Customers may be denied entry, or be required to leave immediately if:
Customer is deemed by staff to be displaying unsafe, anti-social, offensive, disorderly or unlawful behaviour.
Customer enters restricted internal areas without proper authorisation
Customer refuses to comply with directions or requests from Hakken! staff; or otherwise fail to comply with these terms
Hakken! may refuse admission to, or eject customer from the shop premises in its sole discretion.
Hakken! reserves the right to modify any of its terms and conditions and/or terminate the promotion at any time, at its reasonable discretion.
If you have any other questions, feel free to reach out to us at
[email protected]
!
See you at
Hakken! Shop
!!
You may also like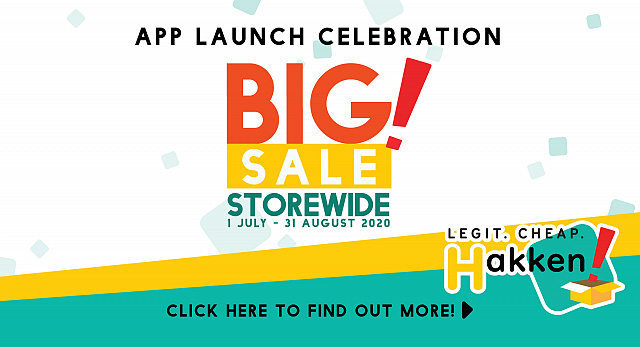 We're celebrating, and so should you! To celebrate the launch of our new App, we're going BIG! (so you can stay home!)     From the beginning of July to the end of August, Hakken!Online…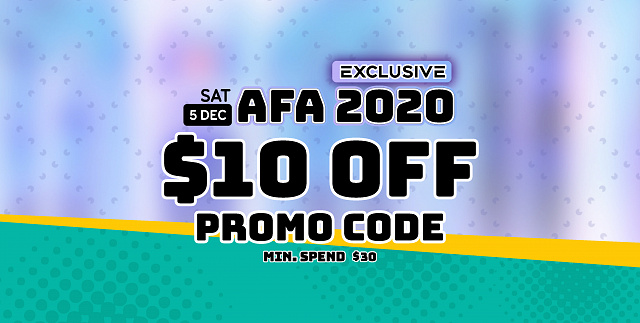 Hakken! is going to AFA2020 (Online)! If you missed us on the stream, you can still use our AFA2020 Exclusive Discount Code: AFA2020 (Min. spend $30) It's Promo Time!!! We know…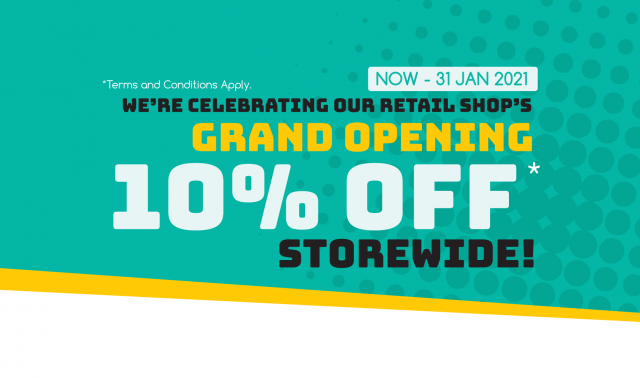 We're officially open!! We'd like to thank all of our customers both new and old for their support during Hakken! Shop's opening weekend!!  Thank you all for your patience…