How Strong is your Anime Vocabulary?
How Strong is your Anime Vocabulary?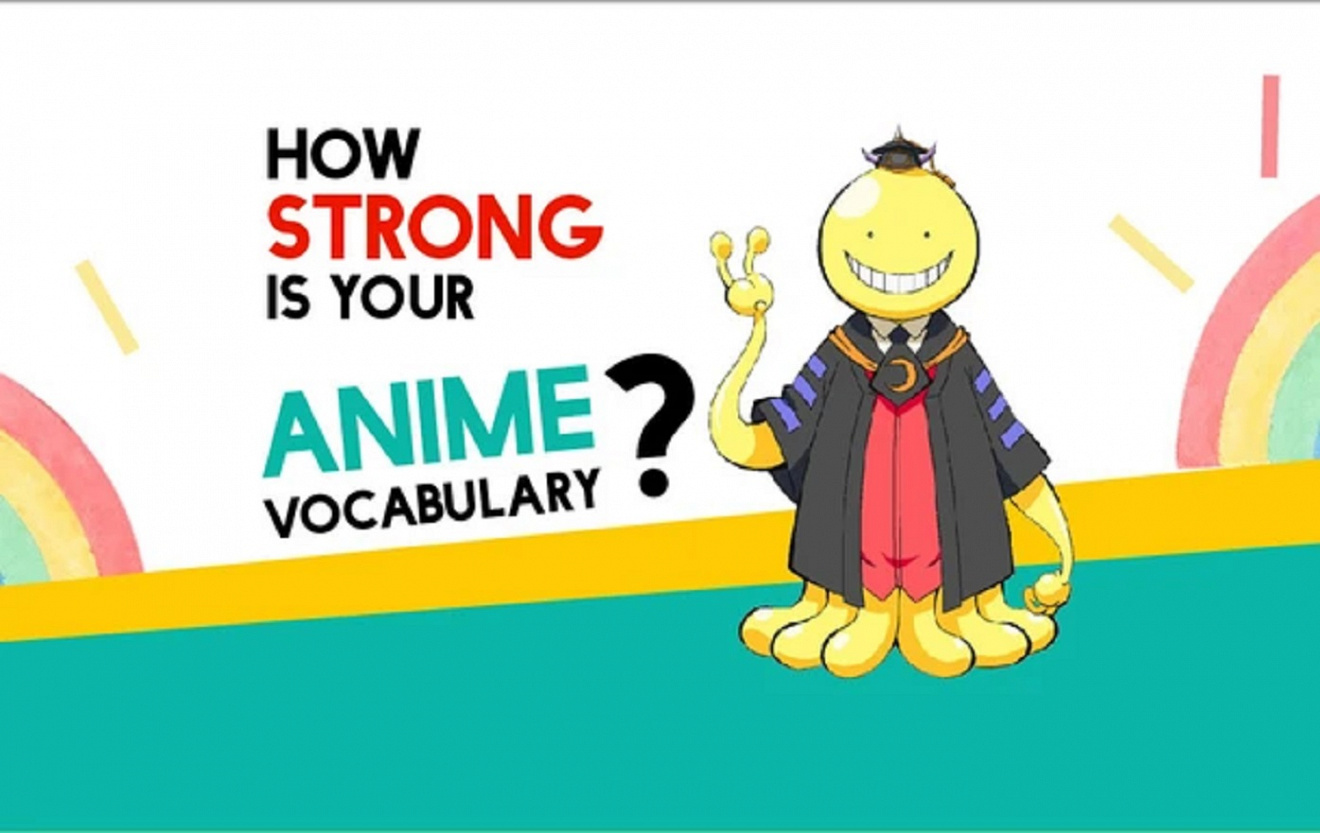 During this time of crisis, it is only logical that we stay at home and be safe from crowds and gatherings. What can you do at home then?! If you are reading this article, chances are, you watch anime and are planning to do so!
Watch Anime FREE on MUSE Asia Channel!
You must have picked up some Japanese words more than just arigatou gozaimasu and sayonara after watching all these anime series and movies. How confident are you at your anime vocabulary?
We have prepared a list of common words and phrases you'd hear in anime. It's time to put your anime vocabulary to the test!
Ikemen
Nakama
Otokomae
JK
Chuunibyou
Tsundere
Yandere
Dandere
Deredere
Itadakimasu
Gochisousama
Ahoge
Sasuga
Subarashii
Mata ne/ Jaa ne
Youkai
Daisuki
Yamete
Nandeyanen
Omae wa mou shindeiru
How many did you manage to get? Let's take a look at the exact definitions below!
1. Ikemen
The term ikemen (イケメン) is derived from the Japanese words ikeru and menzu. Ikeru means someone a girl can go for. Menzu is a Japanese loanword from the English word "men", or men as in "face". Therefore ikemen is a shallow, physical term referring to handsome men.
Features of an ikemen can be seen as feminine by Western standards because they tend to be lean, and more delicate/cuter in appearance.
2. Nakama
Nakama (仲間) means colleague, compatriot, friend or comrade.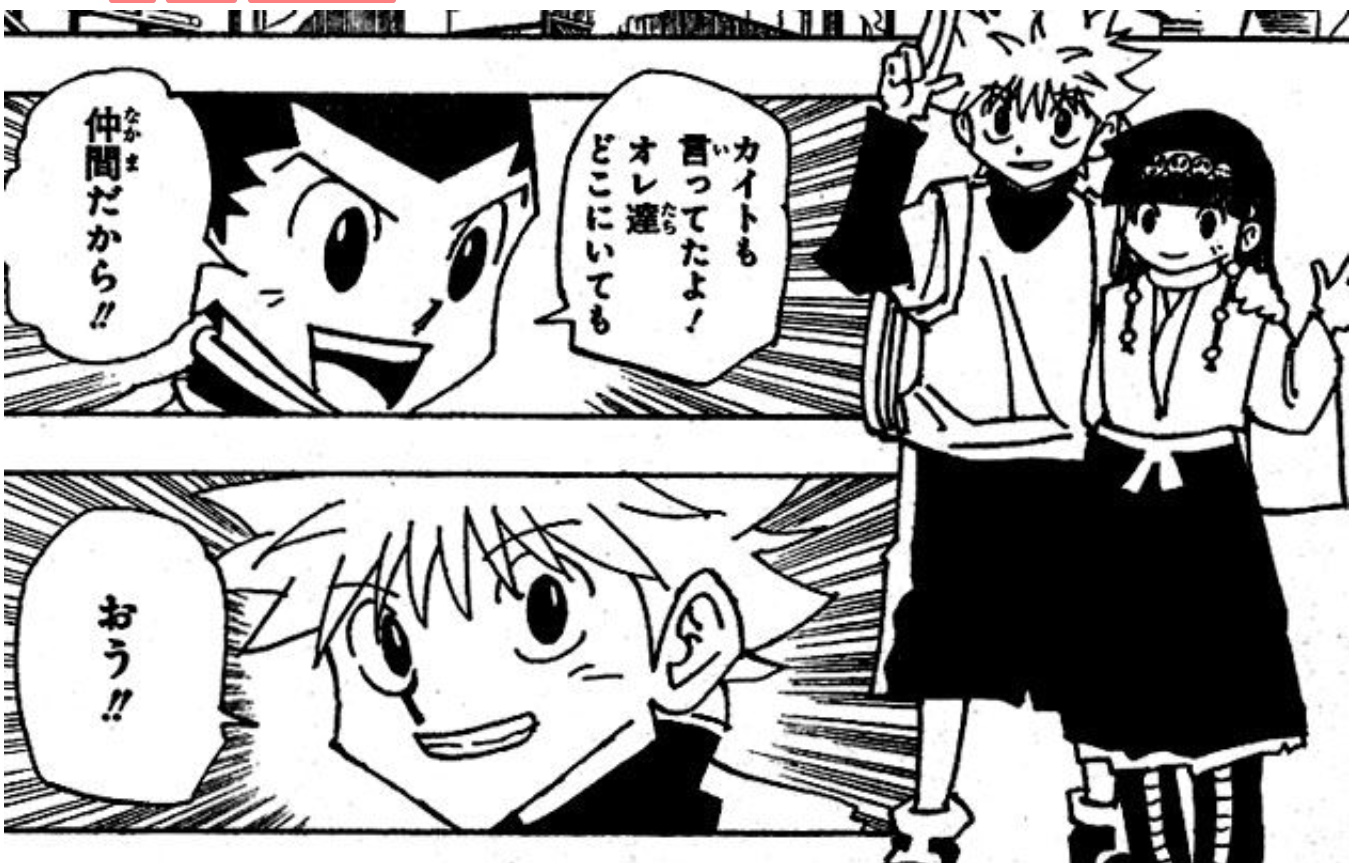 Source:
https://matome.naver.jp/odai/2133224560065811401/2133224627565853603
3.Otokomae
Otokomae (男前) refers to "a man who represents what a man is". In contrast to ikemen, otokomae describes the masculine characteristics of a Japanese man in a traditional sense, such as being muscular and looking tough in a fight.
4. JK
JK is the abbreviation of joshi kousei (女子高生) or high school girls.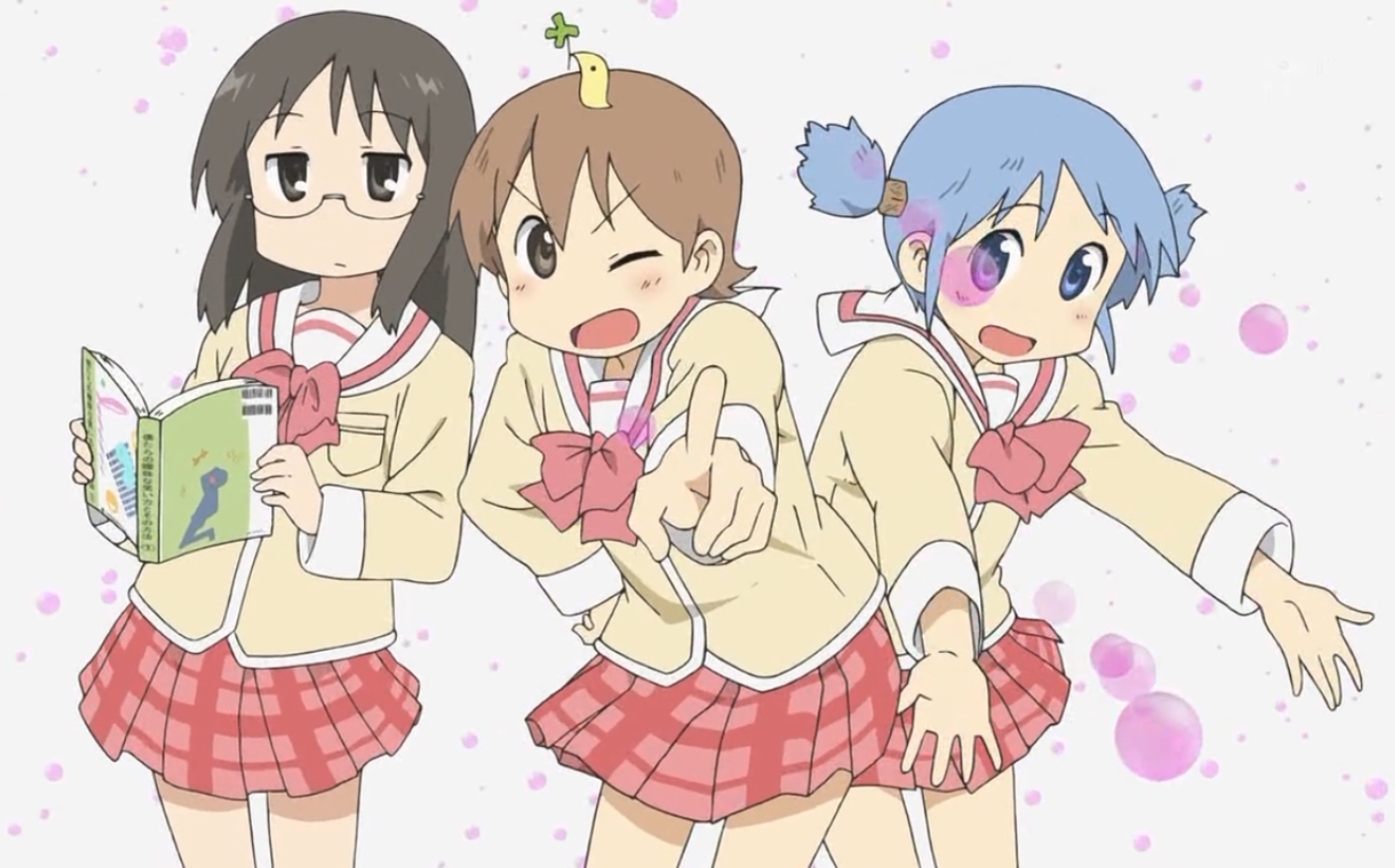 Source: http://www.myshinytoyrobots.com/2013/04/nichijou-review.html
5. Chuunibyou
Chuunibyou (中二病) is a Japanese colloquial term that translates to "middle two disease" or "eighth-grader syndrome". It is typically used to describe early teens who have delusions of grandeur and are convinced they have hidden knowledge or secret powers that no one else has.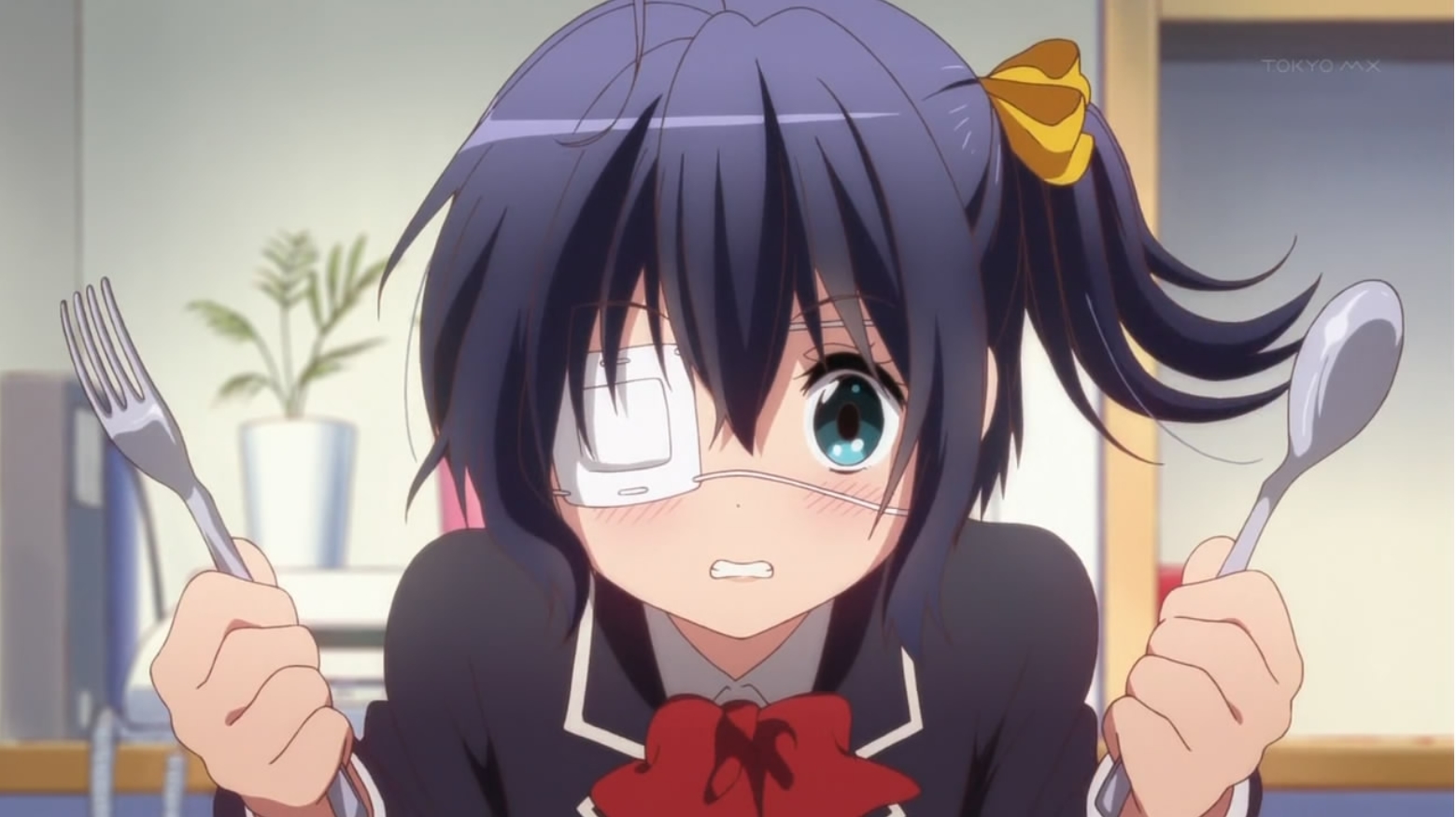 Source: https://www.fanpop.com/clubs/chuunibyou-demo-koi-ga-shitai/images/34840486/title/chuunibyou-demo-koi-ga-shitai-photo
6. Tsundere
Tsundere (ツンデレ) depicts a character who is initially cold before gradually showing a warmer, friendlier side over time.
Examples of tsundere include Tohsaka Rin from Fate/ Stay Night, Maki Nishikino from Love Live!, and Aisaka Taiga from Toradora.
7. Yandere
Yandere (ヤンデレ) refers to a character who is initially very loving and gentle to someone before their devotion becomes obsessive and destructive in nature, often through violence and brutality.
Examples of yandere include Sekai Saionji from School Days, Yuno Gasai from Future Diary, and Takami Minatsuki from Deadman Wonderland.
8. Dandere
Dandere (ダンデレ) refers to a character who is often silent to themselves. It may be due to shyness. However, when they are alone with the person they are attracted to, they usually come out of their shell and become more loving.
Examples of dandere include Hinata Hyuga from Naruto, and Mikuru Asahina from The Melancholy of Haruhi Suzumiya.
9. Deredere
Deredere (デレデレ) refers to a character who is completely kind, happy, and energetic. No matter what may happen, they quickly revert to their cheerful self.
An example of deredere includes Chiyo Sakura from Monthly Girls' Nozaki-kun.
10. Itadakimasu
Itadakimasu (いただきます) is translated as "I humbly receive". In a mealtime setting, it's compared to "Let's eat," "Bon appétit," or "Thanks for the food." It is said before a meal or when you are thanking someone when you received something from them.
11. Gochisousama
Gochisousama (ご馳走様) is said after a meal. Chisou 馳走 translates to "run around" or "run on a horse". In the past, there were no supermarkets that were always open in the neighborhood or online shopping, so people had to rush to get food and prepare meals for their customers. Go is a prefix used to express politeness while Sama is used as a suffix to show further respect.
12. Ahoge
Ahoge (アホ毛), literally foolish hair, is a visual cue common to Japanese anime and manga. Consisting of a single cute, often long, lock of hair sticking out from the top of the head, it is most often used to identify foolish, bumbling or carefree characters.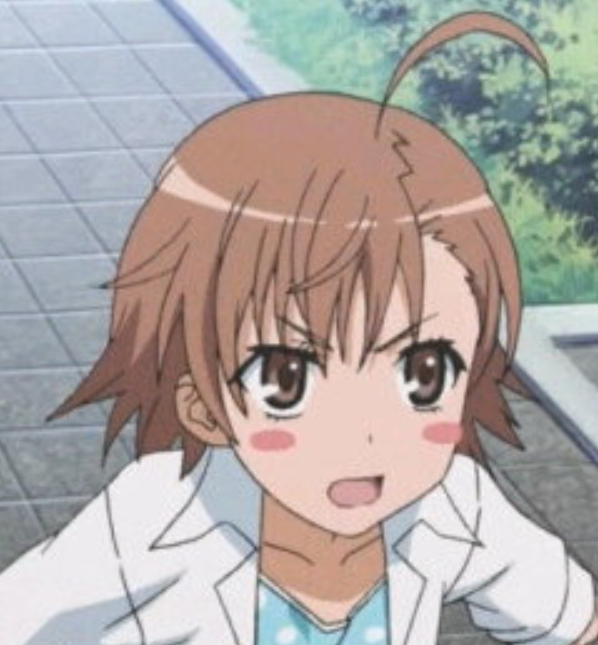 Source:
https://detail.chiebukuro.yahoo.co.jp/qa/question_detail/q1481745624
Check out this test to find out how many ahoge you can recognise!
13. Sasuga
Sasuga (流石) is a complimentary term said about someone. The implication is that you are not surprised they did a good job because they have a good track record. You are impressed, but you also expected them to do well.
14. Subarashii
Subarashii (素晴らしい) means superb; amazing; splendid.
15. Mata ne/ Jaa ne
Mata ne/ Jaa ne (またね or じゃあね) translates to see you again. Jaa ne is short of "Jaa, matane". Jaa means "Well /OK!" and is usually used for friends of the same age or younger.
16. Youkai
Youkai (妖怪) are a class of supernatural monsters, spirits, and demons in Japanese folklore. The word youkai is made up of the kanji for "bewitching; attractive; calamity" and "spectre; apparition; mystery; suspicious." They can also be called ayakashi あやかし, mononoke 物の怪 or mamono 魔物. Youkai range diversely from the malevolent to the mischievous, or occasionally bring good fortune to those who encounter them.
17. Daisuki
Suki (好き) is said when you like something/someone. If you like something/someone very much, the word "dai" (literally, "big") can be added as a prefix, and you can say "daisuki desu" 大好きです.
18. Yamete
Yamete (やめて) literally means stop it. If you add kudasai to the end, it means "please stop" (yamete kudasai).
19. Nandeyanen
Yanen is one of Kansai dialect so nandeyanen (なんでやねん) has the same meaning as nande (why). People use nandeyanen when someone said a stupid or strange thing and another one points out it's stupid by saying nandeyanen.
20. Omae wa mou shindeiru
Omae wa mou shindeiru (お前はもう死んでいる) means 'you are already dead.' This infamous phrase is from the anime/manga series 'Fist of the North Star'. If you hear your friend saying it, play along with them by saying "nani?!" which translated to "what?!"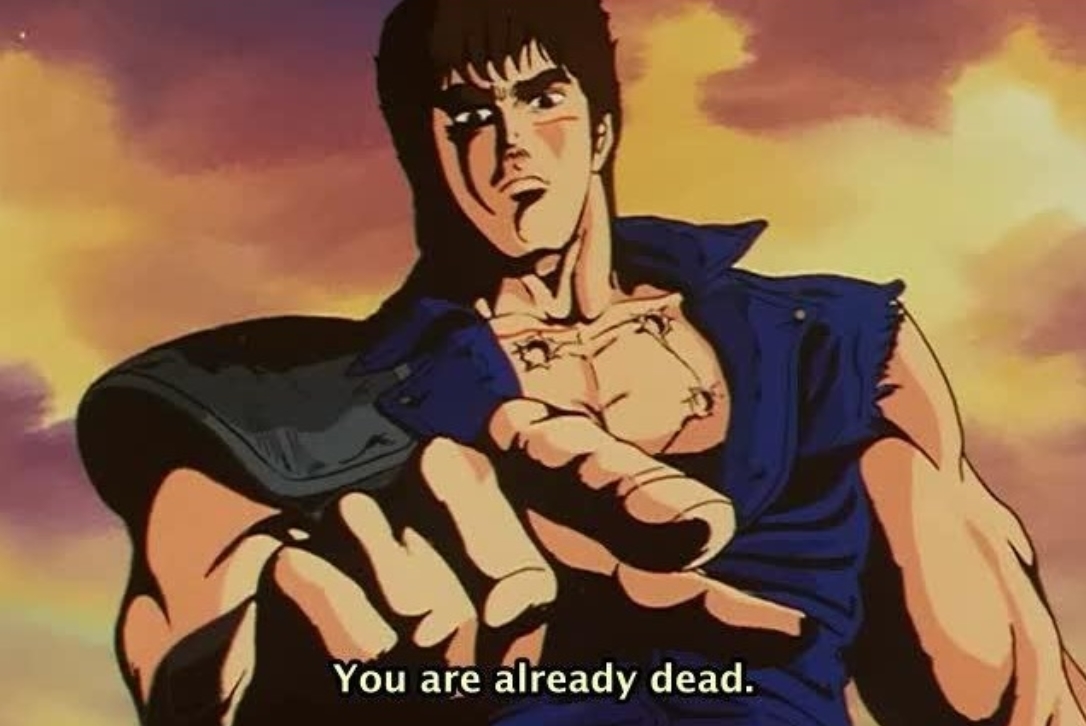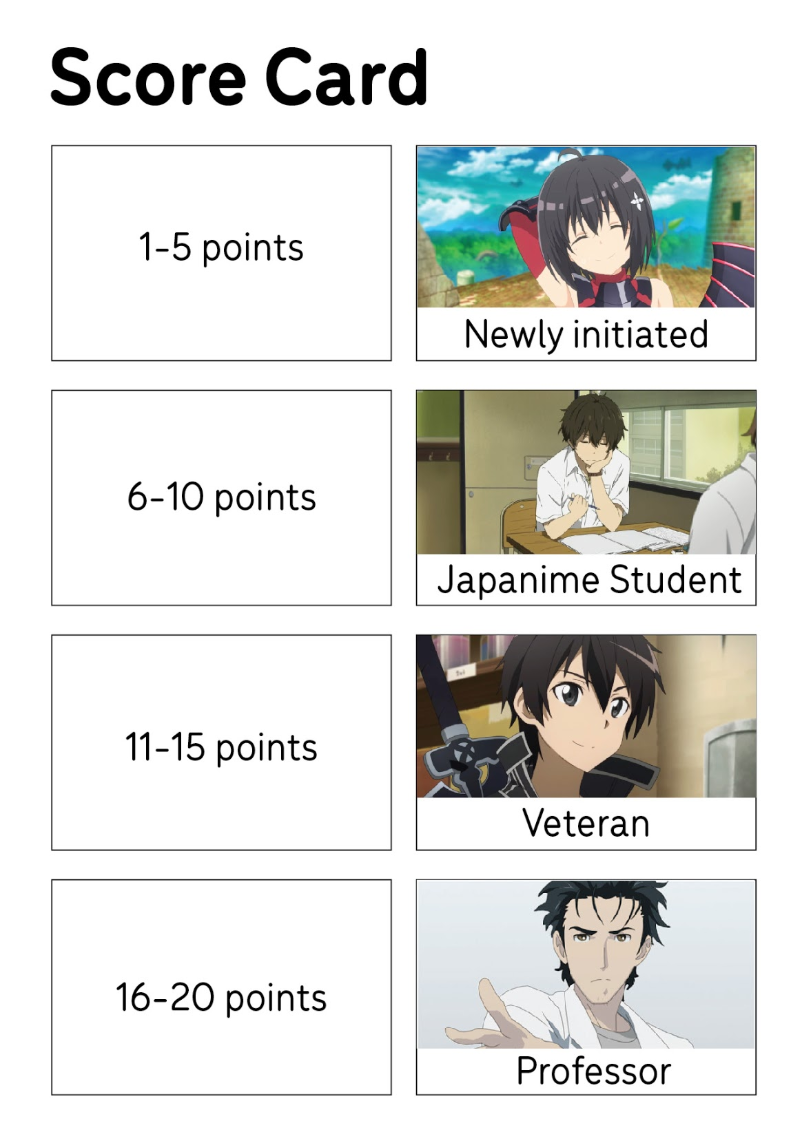 Are you newly-initiated, a Japanime student, a veteran, or a professor?
Share the common words/phrases you have encountered in anime and stay tuned for more articles on Hakken!
-Hibernating Bear
You may also like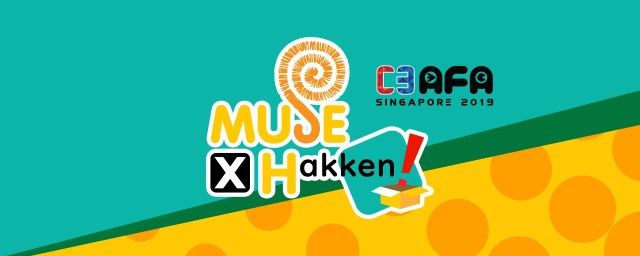 Stand a chance to win an exclusive Autograph Session with the Voices of Rimuru and Ranga from the Hit Anime Series That Time I Got Reincarnated as a Slime! The Voice Actors…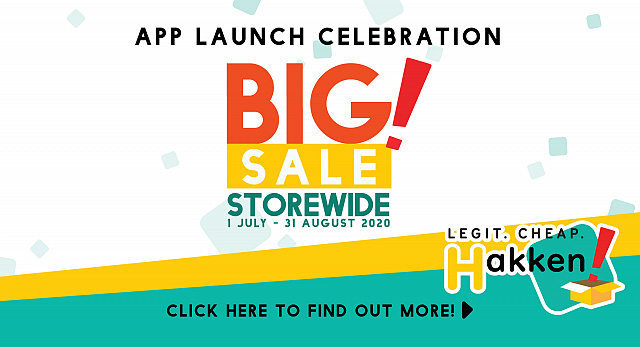 We're celebrating, and so should you! To celebrate the launch of our new App, we're going BIG! (so you can stay home!)     From the beginning of July to the end of August, Hakken!Online…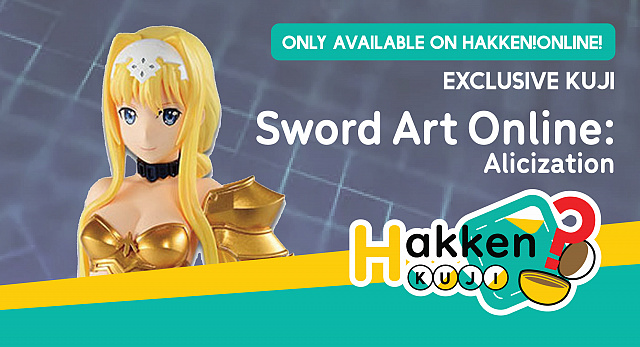 Hakken!Online is back with another exclusive Kuji for fans of Sword Art Online: Alicization! Only $12 per ticket, you can stand a chance to win amazing prizes!  Check out the line-up…