Genshin Impact Life Size Standee Giveaway
Genshin Impact Life Size Standee Giveaway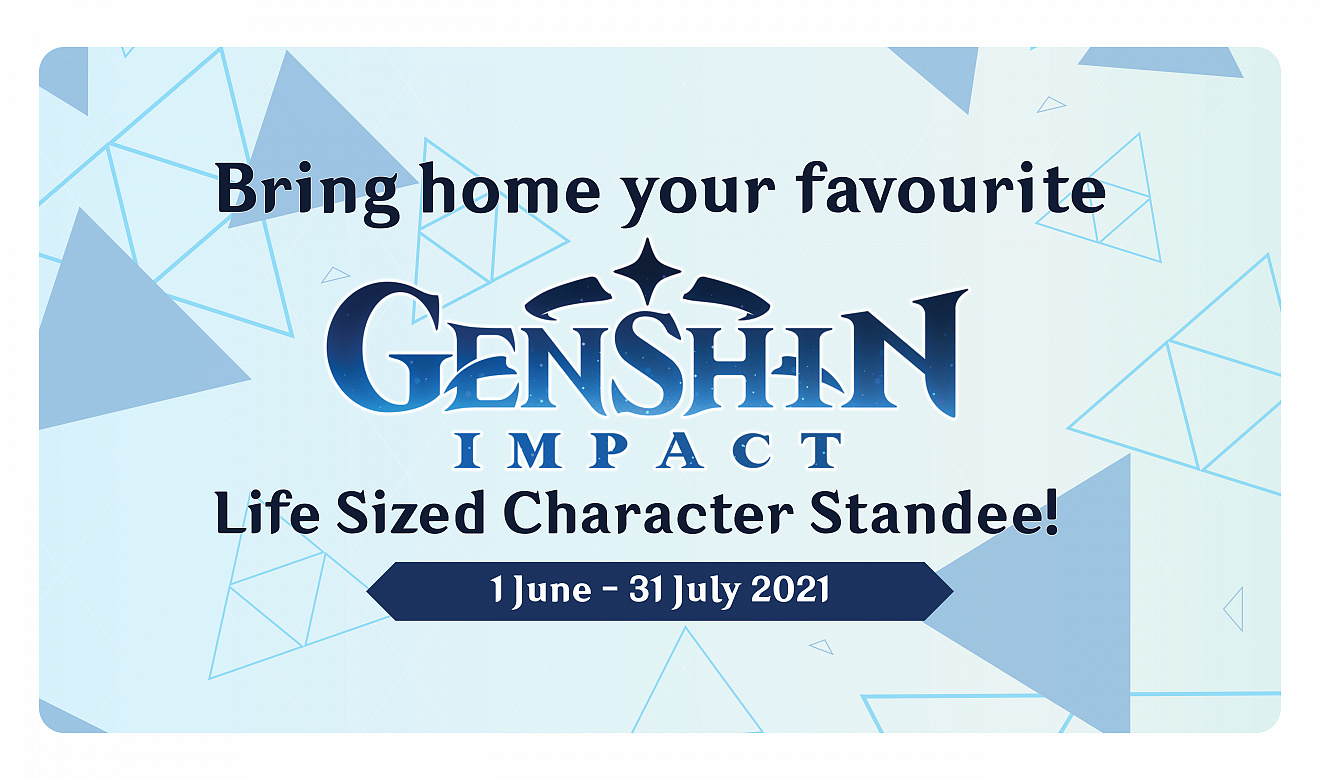 Stay safe, shop online & be rewarded with special Genshin limited items! We're extending our special Genshin in-store promotion to our online store
www.HakkenOnline.com
 as well as Hakken! on Shopee too:
Every $10 spent gets you 1 chance to bring home a Genshin standee!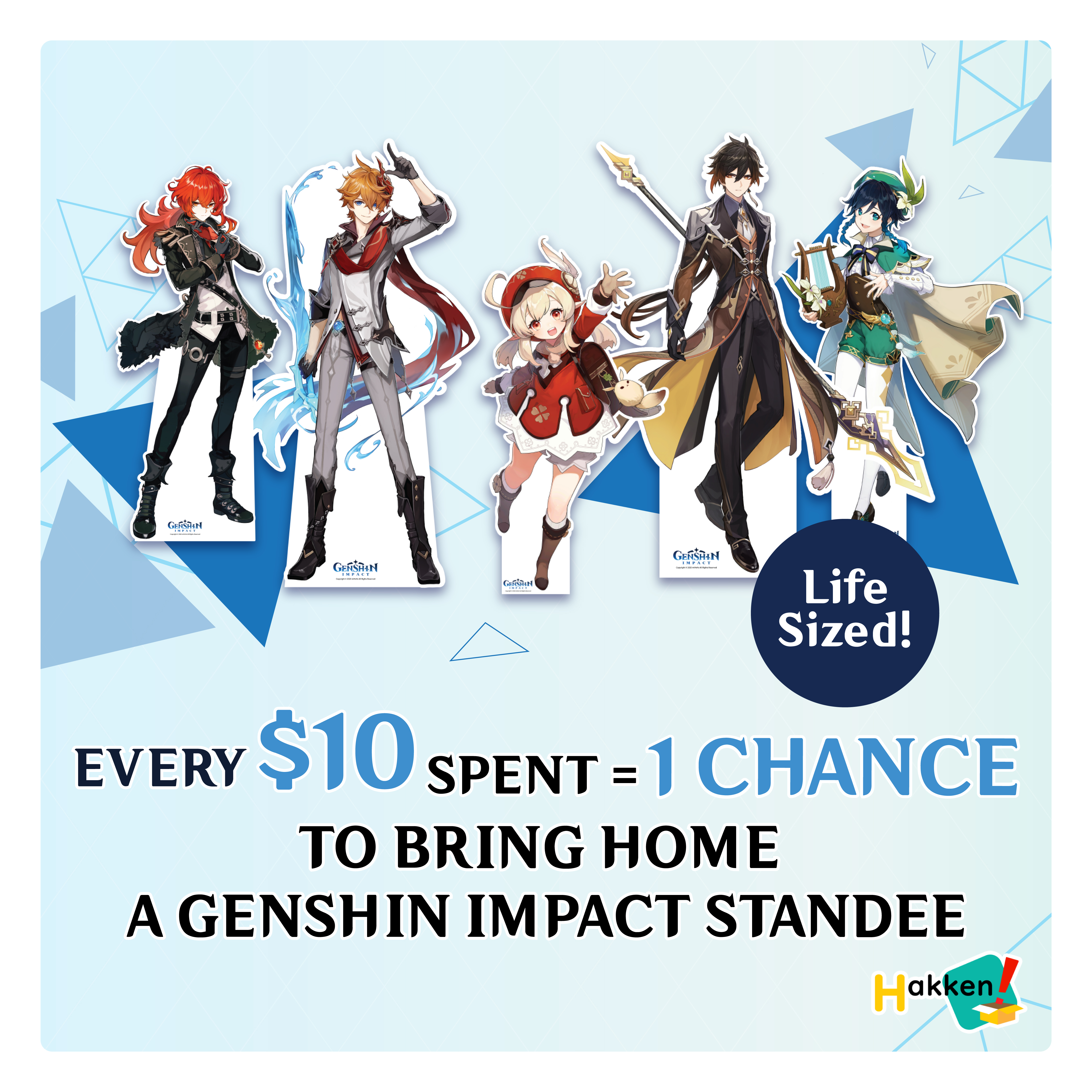 Every $20 spent gets you 1 Wish (Randomly drawn postcard)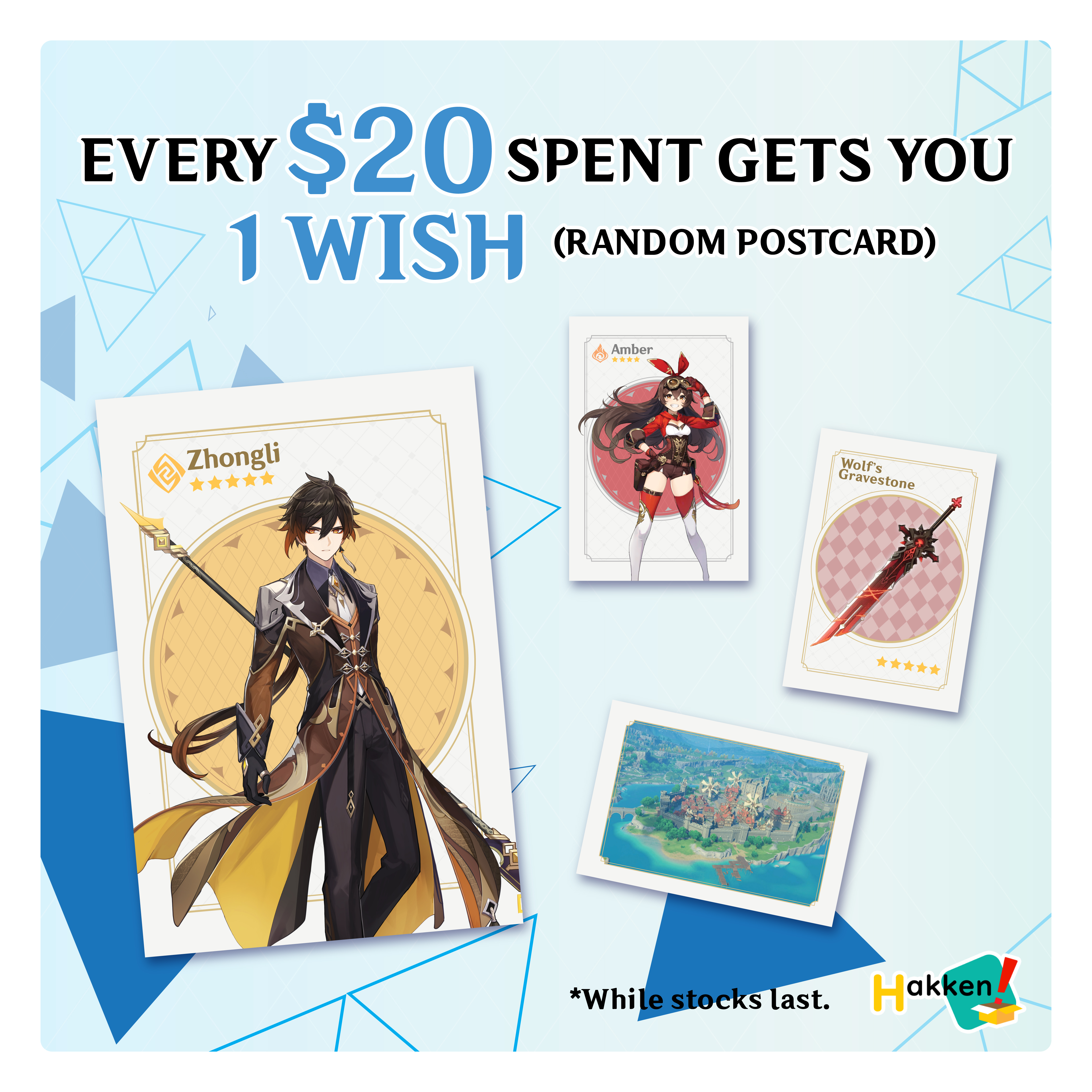 !E.g. If you spend $50, you will receive 5 chances to bring home a Genshin standee + 2 random WishesFor purchases made in-store, you will draw your wish and choose the standee you'd like to win @ the cashier after making payment if you purchase with us online, indicate the standee that you'd like to bring home here:
https://forms.gle/sNBbDDeKVZWhMU4F6
Please note that your order/purchase should be in the same month as the character banner (see below for more information)Genshin Standee 1st Banner: 1 June - 30 June

Childe, Venti, Razor, Diluc, Qiqi, Female TravellerGenshin Standee 2nd Banner: 1 July - 31 July

Zhongli, Chongyun, Klee, Xingqiu, Male Traveller
*While stocks last. Promo is applicable only for in-stock purchases.
You may also like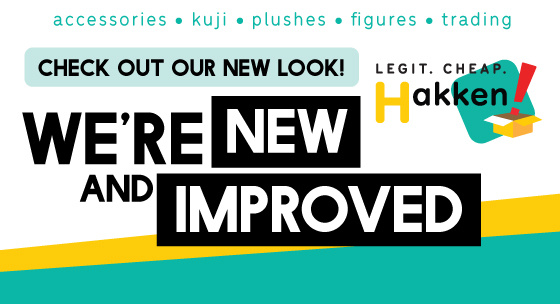 Thank you for your patience. Hakken!Online is now looking better than ever with our site revamp.  We hope you like our new look! Let's discover more Legit and Cheap Anime buys…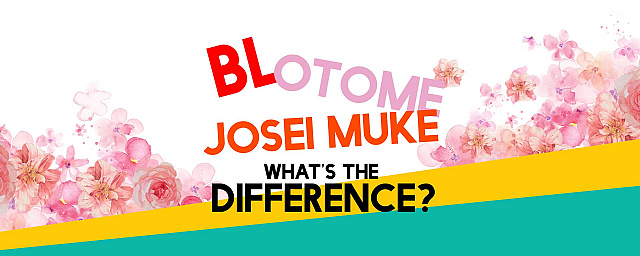 Not every series with many hot men is boys' love (BL) or an otome series. When you find your female friend screaming about a series full of men, don't assume she likes…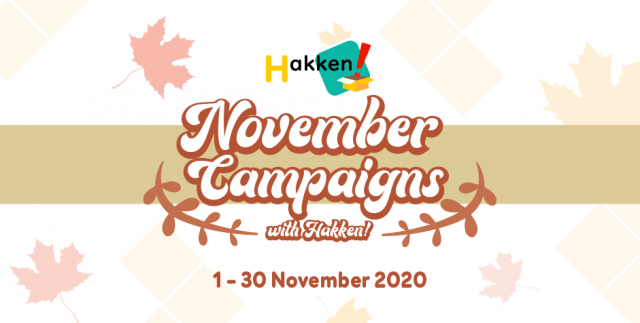 It's almost November! This is what Hakken! has in store for you: 11.11 The Heart wants what it wants! Treat yourself right this 11.11 at Hakken! Online! From Nov 1 - Nov…