A Little Joy goes a long way this March!!
A Little Joy goes a long way this March!!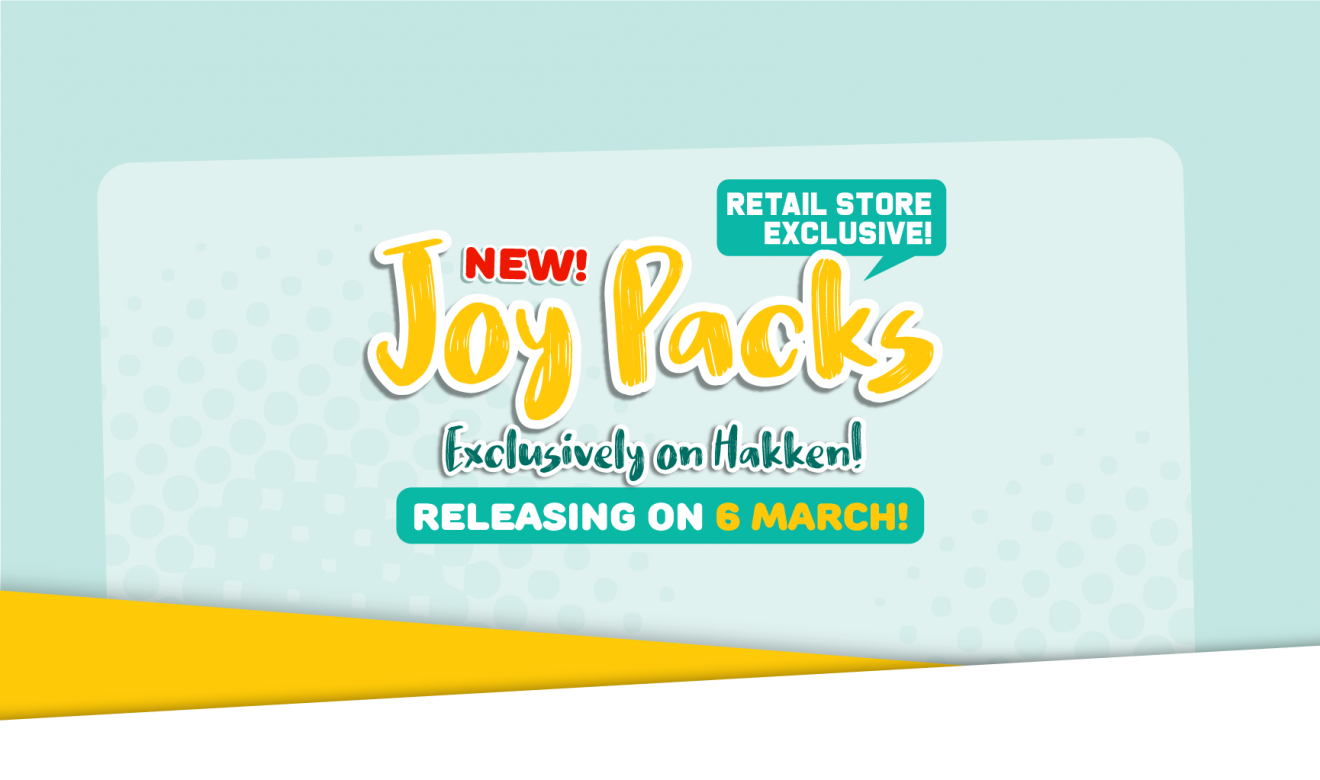 We're super excited to announce what we've got for you for the month of March!!
You've probably seen them at events such as Anime Festival Asia, but now, you don't have to wait for the next event to get your hands on one of these -
Going on sale exclusively available at Hakken!
from 6 March
, , meet our brand new
Joy Packs
!!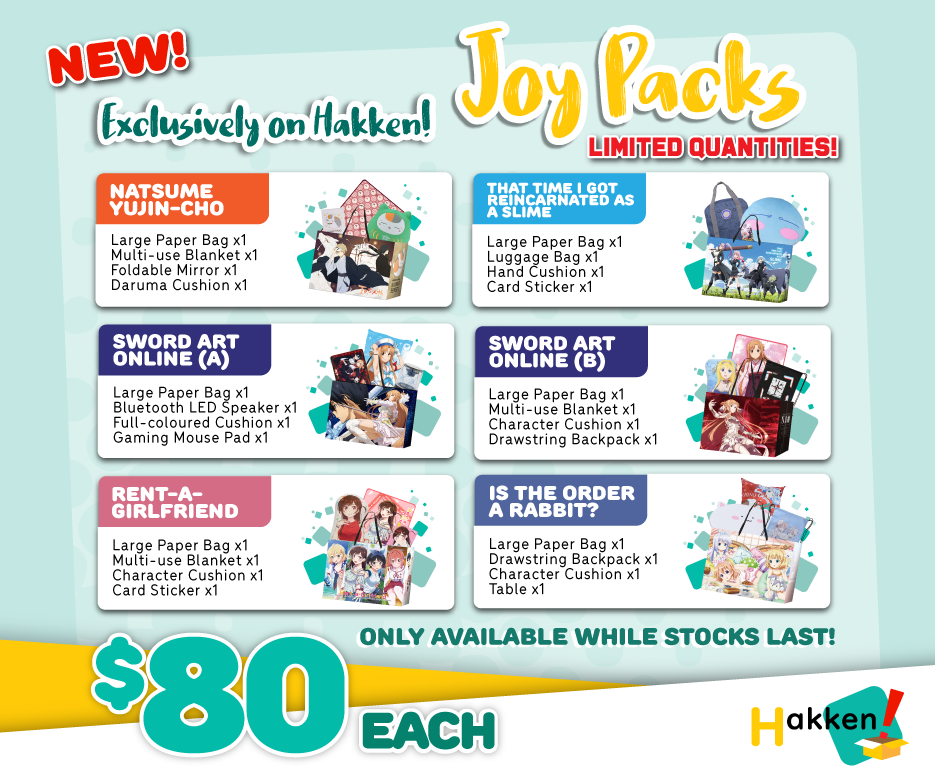 Going at $80 each; with 5 Amazing Titles and 6 Types to choose from, don't miss out on these
limited edition products
!!
But wait, what is a
Joy Pack
?
A
Joy Pack
is an exlcusive item bundle that features special products that can't be found anywhere else! Because each type of Joy Pack is specially curated, they're
extremely limited in quantity
, and will only be available
while stocks last
. This means that if you've missed this season's Joy Pack, the next Joy Pack from the same series
will not contain the same items
. The items in each Joy Pack are guaranteed!
You can purchase our Joy Packs at the Joy Pack counter that will be location outside (Near the Theme Area).
Please note that Joy Packs are not available for purchase at the Retail Shop Counter.
Stay tuned for more updates!!
You may also like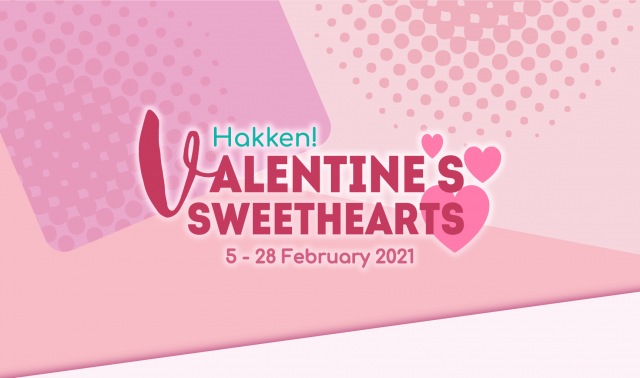 It's the season of love, and Hakken! has got some fun stuff lined up for you! A PLUSH AFFAIR Adopt a soft plush child for your better half, or borrow the power of the cute and…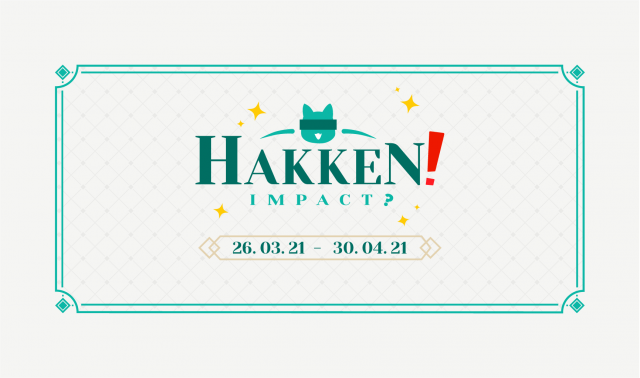 Genshin Impact is finally making contact at Hakken!'s Physical Retail Store! Here's what Hakken!'s got in store for you for the month of April –   Theme Area Change Are you up…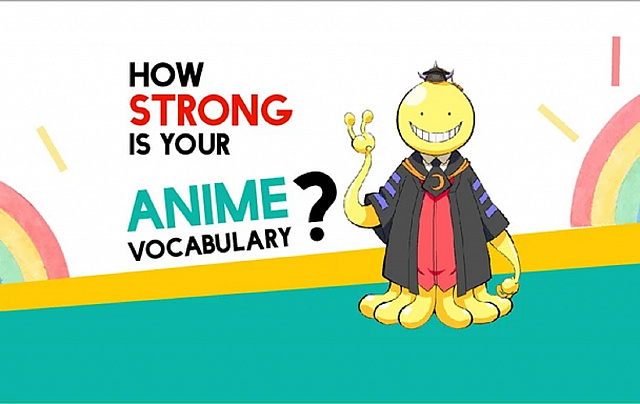 During this time of crisis, it is only logical that we stay at home and be safe from crowds and gatherings. What can you do at home then?! If you are reading this article, chances…